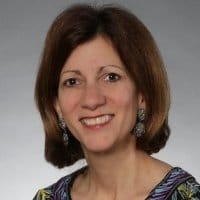 President & CEO
Greater Miami and the Beaches Hotel Association
https://www.gmbha.com
Wendy Kallergis works closely with various tourism and hospitality partners to continue to grow Miami as a top-tier worldwide travel destination. The GMBHA is a membership-based organization comprised of 160 hoteliers and 300 allied members across Miami-Dade County. The association's goal is to unify the travel, tourism and hospitality industry with business and government leaders locally, nationally, and internationally in order to enhance the visitor experience through education, advocacy and networking. Kallergis began to make her mark on the business of growing Miami Beach's businesses while at the Miami Beach Chamber of Commerce. She was instrumental in working with the City of Miami Beach Mayor's Blue Ribbon Task Force to launch the Miami Beach INcard, a discount card that has reached more than 15,000 residents and visitors. Prior to her position at the Miami Beach Chamber, Kallergis spent six years as the Miami City Club's General Manager. She began her career in catering sales and management, serving as Catering & Convention Services Manager for the Hotel Inter-Continental and as Assistant Director of Catering at the Biltmore Hotel, later becoming Director of Catering. At the Biltmore, Kallergis oversaw the production of the State Dinner for President and Mrs. Clinton during the Summit of The Americas. In addition to the Inter-Continental and Biltmore hotels, her catering career continued at high-end establishments such as Gene's Catering, The Mayfair House, Delano and The Grand Bay Hotels. Over the past 25 years, Kallergis has supervised hundreds of weddings and special events, including two Super Bowls, and several Lipton/Ericsson Tennis Tournaments. Kallergis was born and raised in Maine and grew up with a love for food and cooking as part of a restaurateur family. After earning a B.A. in French Language from George Washington University, she immediately set out to France. There she attended the University of Paris earning a degree in French history, language and art followed by the prestigious Cordon Bleu L'Ecole de Cuisine earning a Diplome French Cuisine. She subsequently concluded her studies at the Modern Gourmet Cooking School in Annecy, France with a Diplome Professional Chef and Diplome Professional Teacher. Upon returning to the United States, Kallergis continued her career in the culinary arts as a Chef Garde Manger in Restaurant Nora in Washington D.C. then as Executive Chef of Finesse Fine Foods, an off premise Catering & Prepared Foods Boutique, also in Washington D.C. that catered many events at the Smithsonian and pre-inaugural dinner for Ronald Regan.