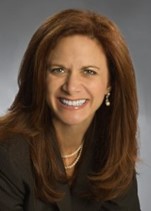 Stacy Burgess is an innovative leader with a results-driven attitude, possessing strong analytical, relationship management, risk management, presentation, and communication skills. As a strategic financial executive, she structures and negotiates complex debt and capital solutions involving mergers, acquisitions, joint ventures, divestitures, leveraged, and real estate transactions. Stacy is decisive and highly effective in a fast-paced environment leading and prioritizing multiple projects for various cross-functional teams supporting private, public, domestic, and international companies. She has a passion for building motivated and collaborative teams.

Stacy 's expertise is derived from many years as a financial leader. In her current role as a Senior Vice President at Valley National Bank, serving as the Commercial & Industrial Team Leader for South Florida, she partners with private and publicly traded companies in the region to provide innovative debt, treasury management, and capital solutions to help companies grow with an optimal capital structure.

Stacy ensures the execution of complex financial modeling and extensive due diligence, while balancing risks with client needs, resulting in quality loan growth, exceeding client acquisition goals, and increasing profitability.

Stacy's prior experience includes her role as Senior Vice President and Loan Team Manager in Wells Fargo's Middle Market Banking Group serving Broward and Palm Beach Counties, where she oversaw the team's adherence to credit policy and regulatory compliance requirements, while surpassing all business development goals. Stacy's previous roles with Wells Fargo included the Miami-Dade Middle Market Banking Group, which began upon her arrival in South Florida in 2000, and Asset Based Lending in Philadelphia. Industries and specialties served include agriculture, aviation, beverage, contractors, country clubs, distributors, education, factoring, healthcare, heavy equipment, hotels, manufacturing, marinas, media, real estate, restaurants, retailers, and sports franchises.

A native of Philadelphia, Pennsylvania, Stacy received her Bachelor of Science in Accounting from the University of Delaware. She is also the Board Treasurer and Chairs the Partnership Committee of Women Executive Leadership in Florida and is a member of FIU's President's Council. Stacy is an active supporter of Women in Distress.