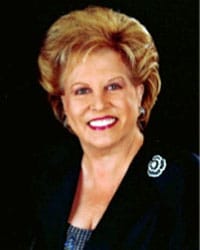 President & CEO
All American Containers, Inc.
http://www.americancontainers.com
Remedios Diaz-Oliver is the President of All American Containers, Inc., a leading supplier in the United States of glass, plastic and metal containers and caps with operations in Miami, Tampa, Mexico, Puerto Rico, Atlanta and Dallas. Its marketing network spans to 50 countries in Central and South America, the Caribbean, Europe, Asia, Africa, Australia and New Zealand. All American Containers Inc. supports this tradition by making plastic, glass and metal containers for the beverage, chemical, cosmetic, food, liquor, perfume, and pharmaceutical industries. All American Containers Inc. was founded by Remedios Diaz-Oliver in 1991. As President and Chief Executive Officer, Mrs. Diaz-Oliver is entrusted with full administrative and financial responsibilities including financial statements. Under Mrs. Diaz, the company has reached $105 million in sales and it employs 167 employees. Her husband Fausto Diaz-Oliver is the COO of the company. All American supplies packaging products to very companies such as McCormick, Schering, Pepsi Cola, and Coca Cola,. All American has sales offices in Central and South America as well as England, Switzerland, and Australia.