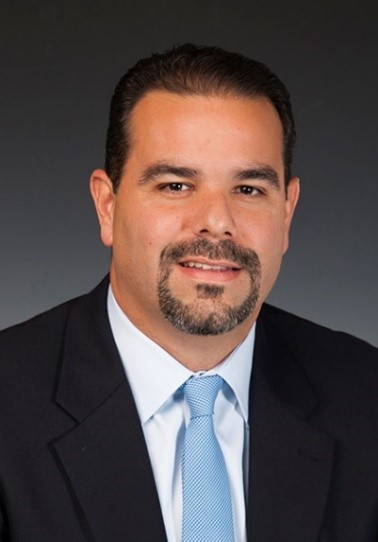 Michael Jarro is vice president, distribution operations.  In his current role he is responsible for the operation and maintenance of Florida Power & Light Company's (FPL's) electric distribution infrastructure including control center operations that serve the more than five million customer accounts in the company's Florida service territory. He leads a workforce of over 1,650 engineers, technicians and union employees. Previously, Mr. Jarro served as vice president of transmission & substation responsible for transmission & substation system operations, technology, compliance, reliability, construction, maintenance and restoration of service for all of FPL's service territory, as well as T&S operations for NextEra Energy Resources, NextEra Energy Transmission and Lone Star Transmission in Texas. 
Mr. Jarro joined FPL in 1997 and has held several leadership positions in distribution operations and customer service, including serving as distribution reliability manager, manager of distribution operations for the South Miami-Dade Area, control center general manager, director of network operations, senior director of customer strategy and analytics, and senior director of central maintenance and construction.
Mr. Jarro earned a bachelor's degree in mechanical engineering from the University of Miami and a master's degree in business administration from Florida International University. He is a certified Six Sigma Black Belt. He is a member of Southeastern Electric Exchange Executive Committee, the University of Miami MS in Construction Management Advisory Board and Florida International University College of Engineering and Computing Executive Advisory Council.
Florida Power & Light Company
Florida Power & Light Company is the largest energy company in the United States as measured by retail electricity produced and sold, serving more than 5 million customer accounts or an estimated 10 million+ people across the state of Florida. FPL's typical 1,000-kWh residential customer bill is approximately 30% lower than the latest national average and among the lowest in the U.S. FPL's service reliability is better than 99.98%, and its highly fuel-efficient power plant fleet is one of the cleanest among all electric companies nationwide. The company was recognized in 2018 as one of the most trusted U.S. electric utilities by Market Strategies International for the fifth consecutive year. A leading Florida employer with approximately 9,100 employees, FPL is a subsidiary of Juno Beach, Florida-based NextEra Energy, Inc. (NYSE: NEE), a clean energy company widely recognized for its efforts in sustainability, ethics and diversity, and has been ranked No. 1 in the electric and gas utilities industry in Fortune's 2020 list of "World's Most Admired Companies." NextEra Energy is also the parent company of Gulf Power Company, which serves more than 460,000 customers in eight counties throughout Northwest Florida, and NextEra Energy Resources, LLC, which, together with its affiliated entities, is the world's largest generator of renewable energy from the wind and sun and a world leader in battery storage. For more information about NextEra Energy companies, visit these
websites: www.NextEraEnergy.com, www.FPL.com, www.GulfPower.com, www.NextEraEnergyResources.com.