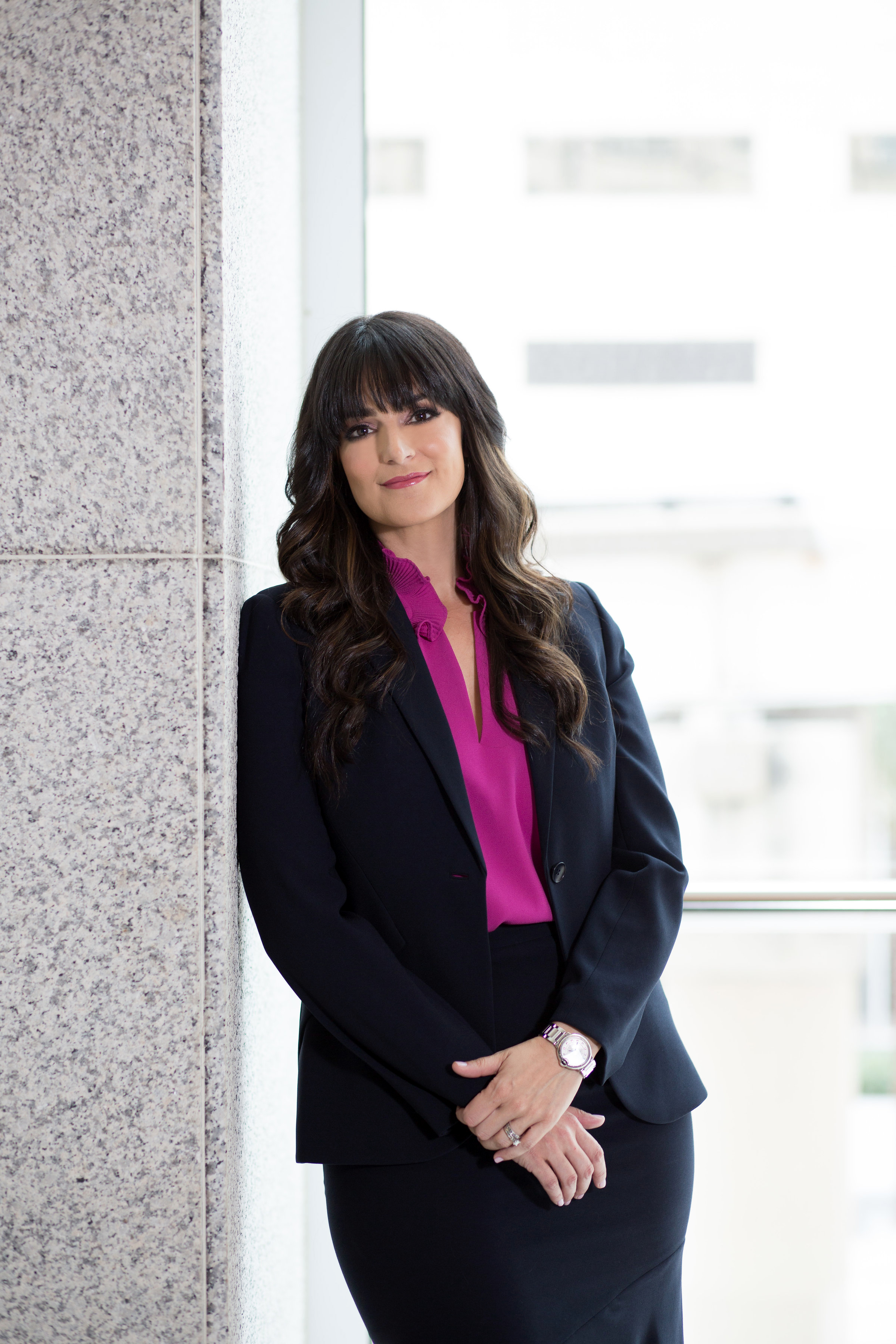 Melissa Tapanes Llahues, Esq. '00
Partner
Bercow Radell Fernandez Larkin & Tapanes, P.A.
http://www.brzoninglaw.com
Melissa has made her mark not only in the firm but also in the greater Miami community. She was invited to become a firm shareholder in 2013 and her name was added to the firm in 2020.
She is the immediate past Chair of Florida International University's President's Council and recently finished serving ten years on the board of the Latin Builders Association. Melissa is a Trustee on the Builders Association of South Florida Board of Directors and was recently appointed to the City of Miami's Miami 21 Task Force.  She also holds membership in numerous other legal and civic organizations, including Commercial Real Estate Women (CREW), Friends of the Underline Real Estate Committee and the Cuban American Bar Association (CABA). Previous commitments include serving as Chairwoman of the City of Doral's Design District Steering Committee and membership on the City of Miami Charter Review & Reform Committee. The South Florida Business Journal recognized her professional accomplishments and community leadership with its 2017 "40 Under 40" Award .
Melissa represents the interests of landowners, institutional clients, and developers seeking real estate licensing and regulatory approvals from governmental boards and agencies at the local, state and federal levels. She specializes in managing complex and politically sensitive legislative and quasi-judicial matters from initial due diligence to permitting, including applications and issues related to developments of regional impact, amendments to local government comprehensive plans, vested rights, public private partnerships, zoning, platting, and site planning, as well as development and public benefit agreements, enforcement, eminent domain, historic preservation, and archaeological resources.
The Legal 500 has named her a "Recommended Attorney" every year since 2017. She has been named a "Rising Star" by Super Lawyers® and an "Up and Comer" by Florida Trend's Legal Elite, and selected for inclusion in numerous Who's Who publications. In 2016, she was recognized with the inaugural Latin Builders Association® (LBA) Leadership Award.
Melissa graduated from the University of Miami School of Law (Juris Doctor, cum laude) and the Florida International University Honors College (Bachelor of Arts in Political Science and Geography, magna cum laude). During her law studies, she clerked for the Honorable Scott J. Silverman in the 11th Judicial Circuit of Florida and for the law firm of Black, Srebnick, Kornspan, & Stumpf.
Her activism has been long in the making. In 1999, Melissa was appointed to the State of Florida Board of Education Postsecondary Education Planning Commission (PEPC) by Governor Jeb Bush, where she recommended legislation, funding, and policy initiatives to the Governor, Legislature, and Board of Education for both public and private higher education institutions. While still an undergraduate, Melissa spearheaded the student initiative for the approval and funding of a public law school as a lobbyist for Florida International University's Student Government Association.