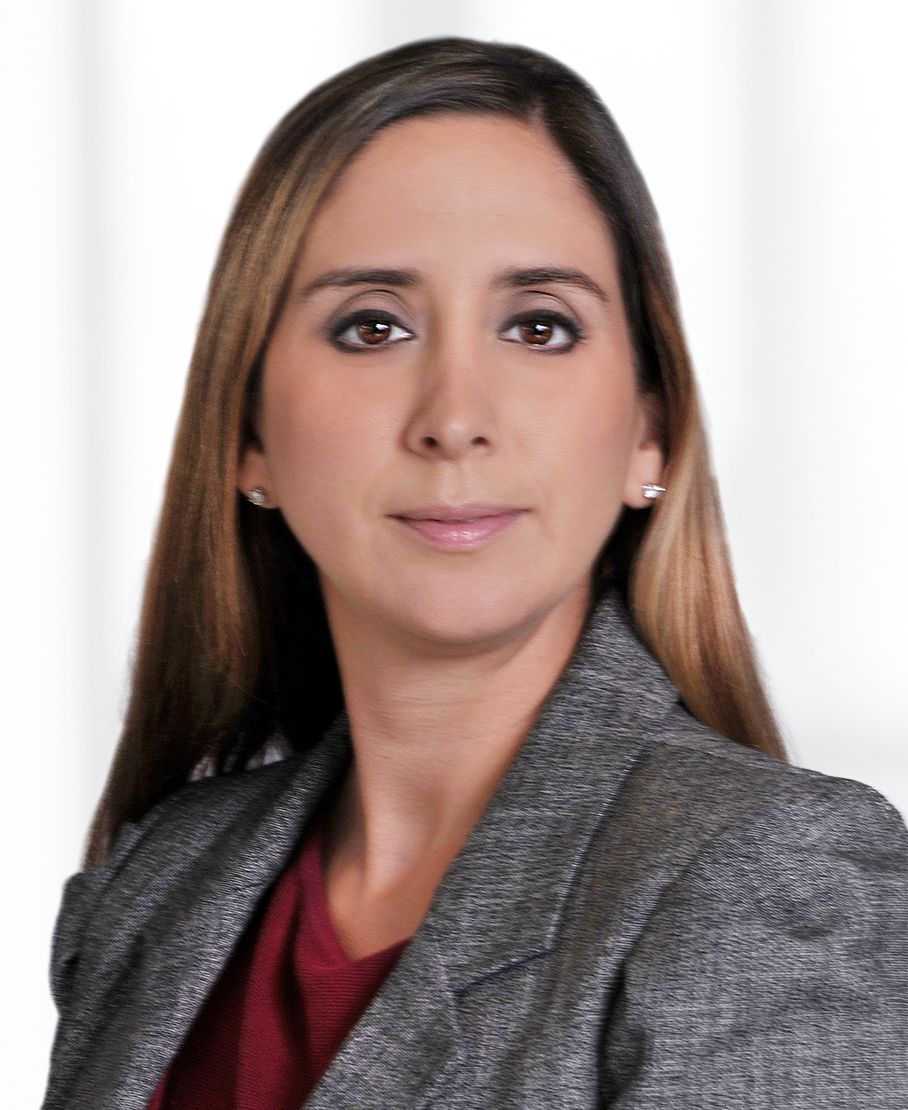 Jennifer Olmedo-Rodriguez Esq. '99
Jennifer Olmedo-Rodriguez focuses her practice on commercial litigation and civil appellate litigation while utilizing the firm's full-service national platform to counsel her clients. By coordinating and implementing a centralized and unified legal strategy, Jennifer meets her clients' legal needs across diverse practice areas. In this manner, her clients find Jennifer to be a valued counselor who uses her experience as a litigator to help businesses avoid the pitfalls that oftentimes result in costly and extenuated litigation.
Jennifer has litigated a variety of commercial litigation disputes involving banking, UCC issues and construction-defect matters, as well as a variety of contractual disputes, including partnership disputes, non-compete agreements, employment agreements, franchising disputes, and real property disputes in state and federal courts, including commercial and land-lord tenant disputes. She also handles all aspects of civil appeals and appellate proceedings in a wide variety of matters, including real property disputes, commercial contractual matters and business torts.
Her combined experience at the trial and appellate levels allows Jennifer to provide clients with the benefits of continuous representation throughout the entire trajectory of their case. Her appellate experience allows her to protect the record and properly prepare a case for appeal as it travels through the trial court. When handling appeals in cases she managed at the trial court level, Jennifer's clients benefit from her intimate, first-hand knowledge of the record. On cases where she solely serves as appellate counsel, Jennifer partners with trial counsel and relies upon her experience to either protect a ruling favorable to her client or pursue reversal of a lower court's legally flawed ruling. Jennifer's appellate experience is further enhanced by the fact that she was appointed to serve on the Appellate Court Rules Committee of the Florida Bar from 2015 to 2018. As a member of this prestigious Committee, Jennifer will use her experience in the industry to help carry out mandates concerning the proposal of new rules of appellate procedure and changes to existing appellate rules.
Additionally, in light of the recent developments in U.S.-Cuba relations, Jennifer is positioning herself to be a leader in the South Florida market to advise clients regarding business opportunities in Cuba. Jennifer recently traveled to Cuba as part of the Florida Bar International Law Section's delegation to meet Cuban lawyers and journalists in order to learn about the Cuban legal system and how foreign companies transact business and invest in Cuba. Since returning from Cuba, Jennifer has been interviewed on WLRN Channel 10's This Week in South Florida with Michael Putney, as well as on Radio Mambi 710 AM by Ninoska Perez Castellon, WPBT's Issues with Helen Ferré and by Women's Wear Daily and co-authored an article, titled "Cuba Awash with Opportunities – and Plenty of Caveats" in the Daily Business Review.
Jennifer's skills and effectiveness as an advocate are self-evident given her achievements on behalf of her clients. Jennifer was recognized as a "Top Up and Comer" in 2015 and 2016 and as a "Top Lawyer" in 2017 by the South Florida Legal Guide based on peer nominations intended to recognize attorneys who are well-regarded in the legal profession, have years of experience and a distinguished record of achievement. In 2016, Jennifer received an AV® Preeminent™ Peer Review rating, the highest available mark for professional excellence from Martindale-Hubbell's Peer Review Ratings. In addition, the Daily Business Review named Jennifer to its "On the Rise" 2015 class, thereby recognizing her as one of 40 South Florida attorneys under the age of 40 "selected not only for what they've achieved thus far, but for what we believe they're likely to accomplish for the legal profession and for their respective communities in the future."
She is also a member of a well-seasoned four-attorney team recently honored as the 2014 South Florida Litigation Department of the Year for Real Estate by the Daily Business Review. The DBR recognized Jennifer and her colleagues in the Miami office for, among other things, overcoming two motions for summary judgment in the case of DEC v. The Aragon Group and Summersport Enter., LLC, Case No. 11-29313, in the 17th Circuit Court, Broward County, Fla., where due to their efforts, the client saved its vision and contract for the purchase of the historic Dania Jai-Alai. Additionally, by devising and implementing aggressive, yet tactical, litigation strategies, Jennifer and her colleagues in the Miami office achieved resolution of multi-billion dollars' worth of commercial loans during the commercial foreclosure crisis that crippled South Florida real estate development resulting in the era dubbed the Great Recession.
Jennifer has also notably:
Obtained dismissal of appeal in a heavily litigated case within approximately 60 days from the date the appeal was filed.

 

Bregman v. Pearce, 2014 WL 1975178 (Fla. 3d DCA, Apr. 8, 2014).
Defeated two motions for summary judgment in a case against the clients' former employee after filing a complaint alleging claims for anticipatory breach of an asset purchase agreement, misappropriation of trade secrets, tortious interference and unfair trade practices, among other claims.

 

Kresse & Asso., LLC et al. v. Thomas J. Kresse, et al., Case No. 13-28745, 11th Circuit Court, Miami-Dade County, Florida.
Obtained precedent setting opinion from the Third District Court of Appeal reversing the trial court's entry of a final judgment enforcing a settlement agreement prior to payment of the statutory documentary stamp taxes and clarifying that promissory notes are unenforceable in Florida courts unless and until the statutory documentary stamp taxes are paid.

 

Solis v. Lacayo,

 

86 So. 3d 1147 (Fla. 3d DCA 2012).
Defeated a motion for temporary restraining order and preliminary injunction involving several restrictive covenants, including a non-compete agreement, and claims of misappropriation of trade secrets and unfair trade practices, thereby paving the way for settlement of the dispute without the need or expense of additional litigation.

 

Bankers Ins. Group, Inc. et al. v. Michael Whalen, AIA Holdings, Inc. et al.,

 

Case No. 11-5867, in the 6th Judicial Circuit Court, Pinella County, Florida.
Developed and implemented legal strategies that resulted in the resolution of a case involving myriad issues under the Uniform Commercial Code and claims for damages of millions of dollars resulting from allegedly unauthorized transactions in a bank account.

 

Gilson v. TD Bank, N.A. et al.,

 

Case No. 10-cv-20535, United States District Court, Southern District of Florida.
Developed and implemented legal strategies that resulted in the resolution of claims between banks and the United States government resulting from certain transactions involved in the Rothstein ponzi scheme.

 

TD Bank, N.A. v. United States of America; Regions Bank, et al.,

 

Case No. 10-cv-60044, United States District Court, Southern District of Florida.
Won summary judgment on behalf of Seneca Insurance Company, Inc. in an action that arose from an allegedly unconstitutional search of the plaintiffs' residence by bail enforcement agents and subsequent attempts to apprehend a fugitive.

 

Tirreno v. Mott, 453 F. Supp. 2d 562 (D. Conn. 2006)
In the Litigation-Real Estate category for U.S. News & World Report–Best Lawyers, a client stated, "Rick Morgan and Jennifer Olmedo-Rodriguez are extremely professional and knowledgeable attorneys to have as representation."
In addition to her work as a commercial litigator and appellate counsel, Jennifer also holds leadership positions and serves on several committees within the firm, including the Diversity Committee, the Credit Allocation Committee and the Associates Committee. Jennifer has also served as an Adjunct Professor of Constitutional Law in the Department of Politics and International Relations at Florida International University. Immediately prior to rejoining Buchanan in 2005, Jennifer worked with a boutique firm's Miami office representing and counseling the consumer finance division of a Fortune 100 company with respect to its Hispanic-language private label retail consumer and commercial credit card programs for compliance with various federal laws and regulations and provided legal review of Spanish language private label consumer and commercial credit card disclosures. After graduating with honors from law school, Jennifer secured one of two prestigious positions as a law clerk for the Hon. James Lawrence King of the United States District Court, Southern District of Florida. While in law school, she served on the Florida Law Review, was a judicial intern with Judge King and worked as a summer associate with Buchanan's Miami office.
Jennifer is fluent in Spanish.