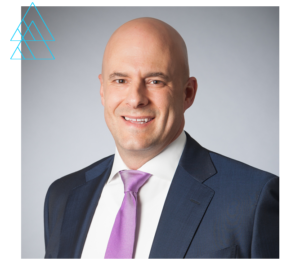 Henry Fleches is CEO of United Data Technologies Inc. (UDT), a leading national provider of technology solutions and managed services in the United States. He co-founded the company with Gerard Amaro in 1995 and is responsible for leading the organization's strategy, fiscal performance and culture of delivering excellence to clients. During his tenure, he has helped transform the company from a value-added reseller to a diversified IT managed services business that assists companies and government agencies of all sizes. In the area of K-12 education, the firm is considered a pioneer and among the best in the country in helping schools transition to digital learning, and was named Intel's Education Partner of the Year in 2014.
Under his leadership, UDT had sustained significant growth since the 2008 recession, multiplying its revenues by a factor of 5x and ending 2015 with $225 million in revenues (a 35% year-over-year growth). Over the past six years, the company has expanded to more than 14 locations in seven states. UDT's success is attributed in part to Fleches' ability to ensure that the company's resources and ongoing investments are aligned with its customers' changing needs and the creation of a relationship-based brand of IT which emphasizes helping individual clients reduce the risks, costs and complexities associated with technology.
As an active participant in the U.S. Hispanic Chamber of Commerce, Henry was instrumental in UDT becoming a founding member of the organization's Hispanic Business Enterprise Program, and he was recognized with the USHCC's prestigious Businessman of the Year Award in 2015. Henry was most recently named 2016 Executive of the Year by the Greater Miami Chamber of Commerce. 
Fleches holds a Bachelor of Business Administration from Florida International University and continues his professional development as an active member of Vistage International. In addition, he serves as the chair of HP's Public Sector Advisory Council and is a member of Microsoft's Global Education Partners Forum. Henry is active in many youth development programs and supports various children's charities throughout South Florida, including the Breana Vergara Foundation, 12th Man Camp, March of Dimes, and local Boy Scouts.