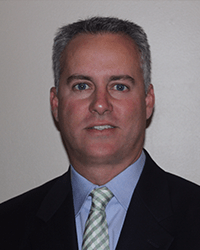 Mr. Albert Barthelemy has over 25 years of experience in the development, value engineering, cost analysis and project management of both commercial and residential construction projects. Throughout his professional career he has been the principal in charge of numerous types of projects, primarily specializing in the structural construction of High Rise Buildings.
Some of which include, the Floridian Condominium and the Yacht Club at Portofino, both towering over 30 stories, adding to the South Beach skyline. The 32 story Yacht Club at Brickell and the 36 story Mark Condominium, both of which are located on Biscayne Bay. The 39 story Bay Parc Plaza Building in Downtown Miami, which stands as one of the tallest rental buildings in the Southeastern United States. The Verona and Sienna Buildings located in the exclusive enclave of Deering Bay.
In 2008 he participated in the pre-construction and design phase of the 52 story Twist Tower building in Panama City, Panama. After the 2010 Earthquake in Haiti, Mr. Barthelemy was involved in the construction of several projects on the island, including the Royal Caribbean School in Labadee. He also provided consulting services in the design and construction of the Resort World Bimini Casino in the Bahamas.
Other projects of notable achievements include The "Building on Ponce" in Coral Gables. The 42 story Millecento Condominium whose exterior was conceptualized by the world renowned Architect Carlos Ott, 44 story Bond Condominium whose structural erection was executed at an unprecedented pace, both of which are located in the Brickell area. The Park Grove Residential Development which set a new architectural standard in Coconut Grove. The 51 story, slightly twisting Muse Condominium and the 53 story Ritz Carlton, both of which adorn the coastline of Sunny Isles, Florida.
Along with serving on FIU's President's Council, Mr. Barthelemy serves the community through his involvement in Rebuilding Together, La Liga Contra el Cancer and the South Florida Alzheimer's Association.
A Miami native and graduate of Christopher Columbus High School. He received his Bachelor's of Science Degree in Construction Management from Florida International University School of Engineering, has completed graduate course work at the University of Miami and is a licensed State of Florida General Contractor.