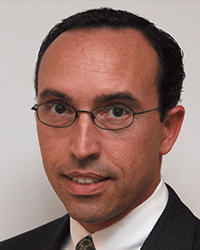 Managing Senior Vice President Enterprise Risk Executive & Co-General Counsel
City National Bank of Florida
http://www.citynational.com
Marshall has over twenty three (23) years of substantial real estate, bank regulatory compliance/risk management, finance, accounting, and legal experience. He joined City National Bank of Florida in February 2009 and presently serves as Enterprise Risk Executive & Co-General Counsel. At City National, Marshall has joint accountability for the legal affairs of the bank and is also responsible for all non-credit risk, including BSA/AML/OFAC and regulatory compliance. In addition, his responsibilities include leadership, strategy development and management of regulatory relations. Prior to joining City National Bank, Marshall served in Wachovia's Legal Division and went on to lead over 100 FTE managing Wachovia Bank's CIP & High Risk Customers for the General Bank, consultant in KPMG's Chicago office on bank/thrift regulatory matters (including M&A filings), served as general counsel/compliance officer of a multi-state/country MSB, and was an assistant bank examiner with the FDIC. Marshall holds a Juris Doctorate from the University of Illinois, a CPA certificate, and dual undergraduate degrees in finance and international business from Florida International University. Marshall has served on the advisory board for the Florida International Bankers Association's AML Compliance conference, the ACAMS AML & Financial Crime Conference task force. Marshall currently serves on the Florida Banker's Association Government Relations Committee, Co-Chair of the Board of ACAMS (South Florida Chapter), and is a frequent speaker both domestically and internationally.